Industrial Security: Solutions That Protect Your Success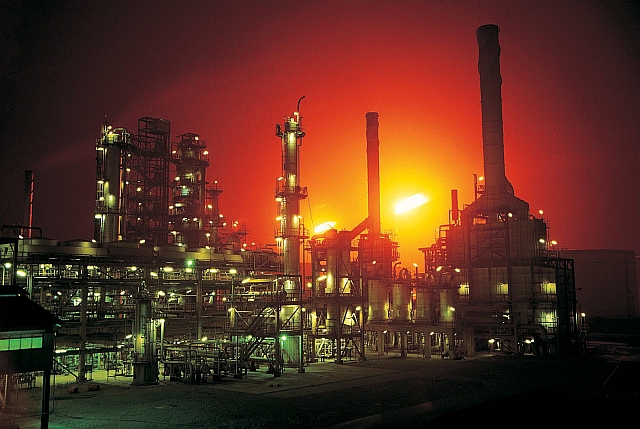 Watchman CCTV delivers solutions for commercial and industrial security that simply work harder for you.
We protect commercial, industrial and institutional assets, including warehousing, distribution, transportation, manufacturing, petrochemical, construction and corporate entities.
Crucial infrastructure facilities, such as water treatment and utility plants also look to us to guard their resources from growing threats and ensure safe, uninterrupted service.
Whatever your business, you have critical areas and processes. You want your employees safe and your profits secure.
We understand you operate with tight security budgets and face an array of real and costly risks.
Not only do you face logistics challenges, but employee safety concerns, workers compensation claims and production accidents. If quality control processes aren't monitored and employees cut corners, your products suffer. So does your brand, your image and your profits.
You must also guard against costly warehouse inventory loss, equipment damage, misuse, theft and environmental dangers - all vital to maintaining your bottom line.
How can you consistently prevent loss, manage risk, avoid business interruptions and improve your efficiency?
Watchman CCTV has a proven reputation for delivering turnkey security systems without gaps.
We plan, engineer and manage security projects that are on time, in budget, and with flawless customer service - guaranteed.
Our team has extensive experience with large, complex projects and will help you realize significant savings in time, resources and money. In fact, we make it easy to view our progress as we implement security across large campuses or multiple facilities.
Enterprise level security today requires an intimate knowledge of IT.
All of our certified technicians are ready to help you with not only basic intrusion detection but also with advanced technology to streamline your processes and increase insight into your security operations.
Remote video eliminates false alarm issues and significantly cuts the cost and need for physical guards.
It allows our operators to perform remote tours of your facility and verify alarm signals.
With event-triggered video, when suspicious activity is detected in a certain area, such as after-hours activity at a loading dock or at a perimeter fence, it immediately alerts our monitoring staff for a fast, video-verified response.
We provide surveillance with advanced pattern-based video analytics to cover your remote locations and high-threat areas. We can store your video data in-camera or in the cloud - with cost effective, bandwidth friendly methods that prevent others from stealing or sabotaging your video evidence.
All for a fraction of the cost of security guards.
Our trained professionals also remove the complexity of daily managing your access control system.
You need to keep unauthorized individuals out of restricted, high-value or sensitive areas - even during work hours.
Our systems allow you to grant access to various areas based on business need. Drivers need entry, so does the cleaning staff, and of course, administrative and management personnel do too.
We give you options from traditional to web-based access control platforms. We'll help you upgrade or even create a new scaleable system supporting the various card technologies, biometrics and wireless access - as well as integrating these with your other security systems.
Your business and your security depend on getting the best value from your security investments.
What makes us happy is seeing how quickly so many businesses recoup their investment with our commercial security services.
Call us today to see what we can do for you.