Construction Site Surveillance: Save Money, Get Better Security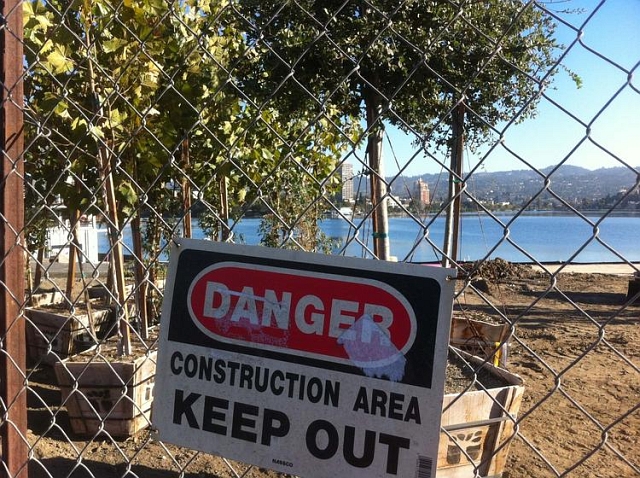 If you work with any type of construction site, you need surveillance.
Not only do you need to protect yourself from tool and equipment theft. There's vandalism, and these days, major loss from copper theft.
You need clear, video evidence to file insurance claims and get priority help from the police.
You want equipment that won't quit or complain if it's in a dirty or wet environment. And when the project's done, you want cameras and surveillance equipment you can quickly and easily move to the next location.
If you manage multiple construction projects, good surveillance can help you even more.
With the right security equipment, you can visit multiple sites via the internet - all from one screen in your construction office, or on a mobile device at a job site, or even at home.
Not only that, your whole team - in multiple locations - can view the same video.
If you haven't considered updating your security within the past year, you're likely missing out - not only on better security, but significant cost savings.
Watchman CCTV offers equipment that's a breeze to install, and re-install. In fact, you can move it to a new location in minutes.
A quick check will tell you each device has a charged battery along with internet access - and you're good to go.
Powerful solar-powered battery charging will keep you going for over three days without sunlight.
Cameras we provide can communicate with the cloud via either WiFi or 4G cellular. No hassle or risk of cables running everywhere.
Capture time lapse still images or motion video with enough resolution to zoom in and capture license plates, faces, as well as material and other critical details.
Not only can we provide advanced perimeter detection and thermal imaging, we offer unparalleled remote monitoring.
Some of our clients save over 75% of their yearly security budget by using this one feature - our remote monitoring - in place of paying for additional costly security guards.
Whether your project involves building a high rise, a business center, a residential community or a custom home, our trained consultants can deploy a state of the art security system that will save you money and keep your project on schedule.
What makes us happy is seeing how quickly so many construction contractors and property owners recoup their investment with our security services.
Call us today to see what we can do for you.